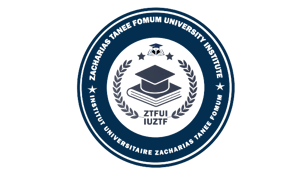 You didn't come this far to stop.
Composition of Application File
After Registration, your Application File should content the following documents:
An individually filled out form duly stamped at 1500 XAF by the candidate

Four passport-sized photos 4 x 4 cm (write the name on the back).

A certified true copy of the birth certificate issued within the last 3 (three) months.

A certified true copy of the Baccalaureate, GCE A Level, or any other equivalent recognized diploma (in scientific fields), or a certified true copy of a success certificate from one of these diplomas.

A payment receipt of the non-refundable pre-registration fee of 20,000 XAF, to be deposited into the designated bank account provided below.

One stamped envelope (A4 size) by the post office (with postage corresponding to the weight of the attached documents), mentioning the postal box and the candidate's place of residence.
After online pre-registrations, the application documents can be submitted in one of the administrative offices of the ZTF University Institute at either of the campuses: Ndoumbi or Koume - BERTOUA.